The global shift to telework that was precipitated by the COVID-19 crisis cannot be unseen. Lessons that companies and individuals have learned—for instance, that they need to adopt more intentional communication standards or improve remote work training—will remain, and will hopefully lead to better operations long term.
A focus on people, policy, and technology are more important than ever; spaces can be adapted to accommodate social distancing, that only matters if people actually social distance! Our people-centric approach is crucial in planning a return to the office, while supporting teams now and embracing lessons for the long term:
Optimize current experience
When some or all of a company's people cannot be physically together, it is important to maximize virtual connection by delivering not just work, but services, community and culture remotely. In addition to boosting engagement in the near term, this investment will continue to offer benefits in any future workplace scenario.
Plan for a return to the office
Collaboration, performance and wellbeing must be at the center of any return-to-office strategy. Inquire with staff to identify key relationships and functions that most need a physical space in which to operate. Integrate strategies and communications around HR, IT, and FM to provide a flexible space that serves collaborative needs. Consider whether coworking can offer a temporary supplement or permanent complement to your portfolio.
Reconsider telework and physical space
At the beginning of 2020, most organizations were not operating in a way that looked like what we imagine as the future of work. Take advantage of this opportunity to embrace learning and transformation. Treat telework not as a contingency or perk, but as part of a strategy for blended accommodation. Maximize the benefits of both physical and virtual work to support teams. This offers the additional long-term benefit of making it possible to hire talent wherever they may be.
Every decision made about a workplace should start with your "why". The reason to have an office is the same as always: to bring people together around a shared purpose and cooperative work. The same people-centric workplace transformations that we have been advocating for years, which improve flexibility, social connection, and user experience, become even more valuable under the current constraints. There is now an even greater need to embrace the long-term trends toward smart buildings (which enable touchless operation), WELL buildings (for fresh air and daylight), and space booking and clean desk policies (which enable flexibility and efficient utilization).
Here are 10 steps that we offer for your consideration as you plan the future workplace: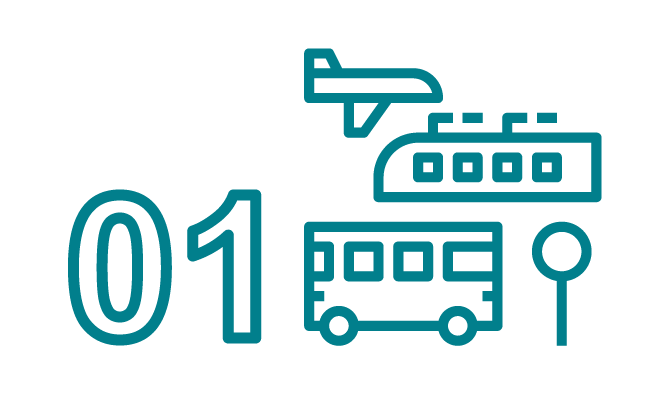 Account for factors outside of your control
Stay focused on the aspects that you can manage and influence, individual employees and the organization as a whole will continue to be impacted by factors that are outside of your control. For example, employers have little influence on transportation infrastructure or restrictions that limit availability of childcare, either of which may prevent many people from returning to the office in a typical way. Focus on communicating to employees about how these decisions will impact your expectations of them. Ensure that there is a known means by which to make decisions, and establish new channels of communication to keep your people informed.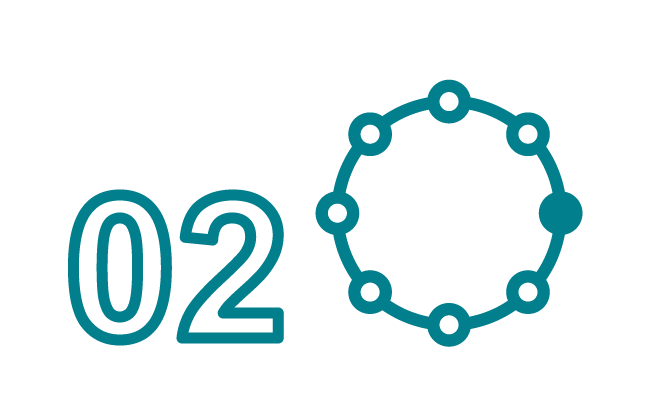 Determine who needs to come back, and how they will be grouped
The physical workplace exists to support teams and enable them to work together effectively. This may guide decisions about who should return to the office and how they should be arranged within space. In order to maintain social distancing, people will probably return in tranches, which means there must be some way to decide who will be in the building at the same time. In our workplace research, we have found surveys to be valuable in gathering personal perspectives, key adjacencies and individual requirements.
Selecting people to colocate without regard for their functional and collaborative relationships negates many of the benefits of physical space. Who most needs to be physically present in order to do their jobs well? Are there some roles or functions who should aim to have a representative present to support others, such as finance, legal, or HR. Ideally, there would be a diversity of roles present at any given time—otherwise you are introducing silos. The groupings that emerge from these inquiries may not line up with current desk allocations, so new space alocations may be important.
We anticipate that many knowledge workers will have the opportunity to choose when to come back based on their own, rather than solely their employer's preference. Who actually wants to come in, and how often? Consider beginning occupancy at 20% or less, with people who self-select, then ramp up to 50% and eventually 70% as government restrictions are eased and work practices are optimized. We recommend a rotation every few days rather than weekly; think how hard it is to get out of the house on Monday, then imagine every other Monday!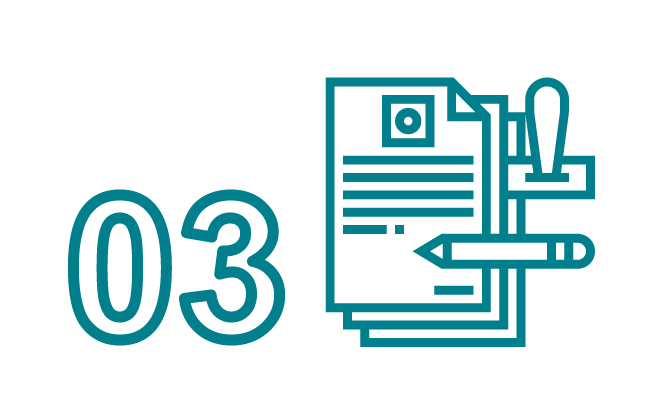 Prepare people, policies and protocols
Formulate policies that provide flexibility and choice to employees while prioritizing wellness. These may include guidelines around sick leave or desking practices intended to reduce exposure. Clean desk policies may be necessary to allow for frequent and thorough cleaning. Consider "neighborhood" amenity models, assigning usage of specific shared amenities and common spaces to limit the size of the set of individuals sharing a particular space.
Teleworking policies and expectations will need to evolve. As workers in Asia have begun returning to the office, many employees have remained remote, or partially remote, coming into the office two to three days each week. Whether by their choice or by necessity, it is likely that many US workers will do something similar. It is essential that they be able to do so without the stigma or penalty that has historically been attached to remote work.
Begin with the expectation that constant cleaning will be necessary. Engage in a dialog with maintenance staff and the landlord to ensure that all resources are cleaned appropriately. Discuss the cleaning schedule in relation to office utilization.
Social distancing guidance will likely include the use of masks as we return to the office; it will likely be necessary to procure personal protective equipment (PPE), including gloves, masks, hand sanitizer and other supplies.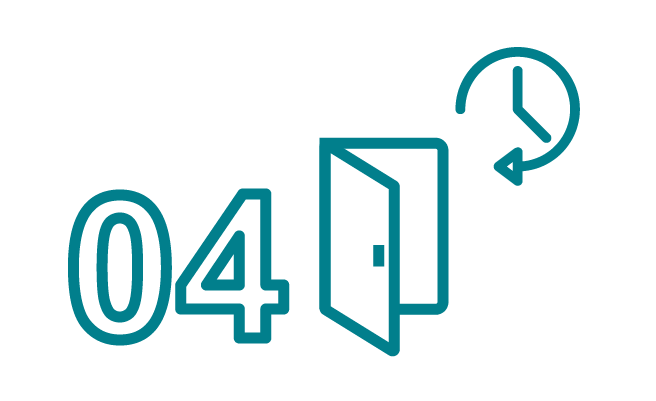 Leverage flexibility and diversity to de-densify
As companies plan for a future in which fewer people come into work simultaneously, they should seek to de-densify spaces in ways that improve, rather than hinder flexibility and user experience. In order to increase the spacing between seats while also getting the right people in the office at the same time, it may be necessary to implement desk-sharing or hot-desking. Other steps may include instituting clean desks for sanitation, making traffic in narrow corridors one-way and limiting areas of assembly within the office. For example, large meeting rooms that may have been designed for 10-12 people might now be occupied only by 3-4. Consider repurposing existing shared spaces to allow for intentional separation of employees.
As your strategy evolves, make sure it is informed by data. Quantitative and qualitative workplace research can enable you to study space as people actually use it, not just how it may have been allocated. Consider that most individual seats were occupied less than half the time pre-COVID-19, so there is ample room for improvement in utilization even with a sizable increase in per-person allocation. This may be the time to consider a workplace transformation such as a shift to Activity-Based Working, which can efficiently leverage the whole space, not just desk areas. Aim to support a more diverse set of needs as people seek to maximize their use of the office while also still relying on home.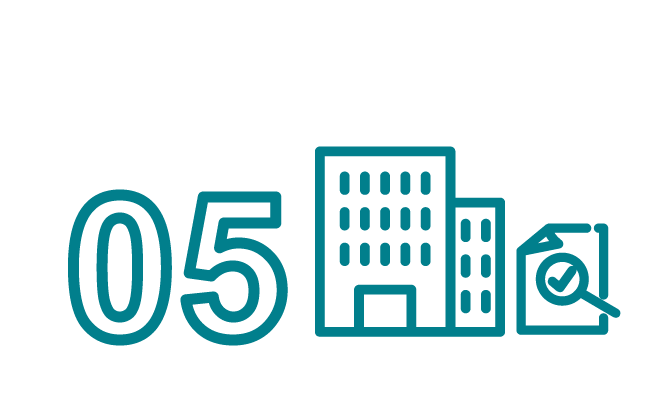 Assess building preparedness
At the moment, there is an unfortunate lack of official guidance on building operations for returning to office. This may eventually change, easing the path to reopening buildings by providing a common set of criteria. In the meantime, coordinate with the landlord to express your requirements for changes that need to be made to building systems or operations. Consider every touch point between an employee's home (or parking spot) and their desk, including building entry, elevators, hallways and restrooms shared with other tenants. Be prepared to advocate for your people, and pressure your landlord to meet your needs. Be creative; if only a portion of your employees are returning to the office, perhaps they can have a dedicated elevator. As this process unfolds establish a clear way to communicate this information to staff.
It may not be possible to return to the workplace until HVAC systems are properly adjusted. The relationship between HVAC and viral spread is still being studied, but companies should coordinate with landlords to minimize risk. Evaluate use of operable windows where available; be aware that disabling or otherwise changing HVAC systems violates building codes in some localities. Facilities teams should consider investments in filtration and sanitation. Methods used in "clean rooms" for technical facilities and healthcare can filter virus particles, but may not be practical or affordable for most workplaces. Identify feasible solutions, such as these recommended by the Bala Consulting Engineers COVID-19 Task Force:
Antimicrobial filters, bi-polar ionization, and UV lights for return air openings
Increased airflow and longer system operation times
Continuous operation of ventilation systems in communal spaces
Increased sanitation of ductwork with aerosol sprays or UV light.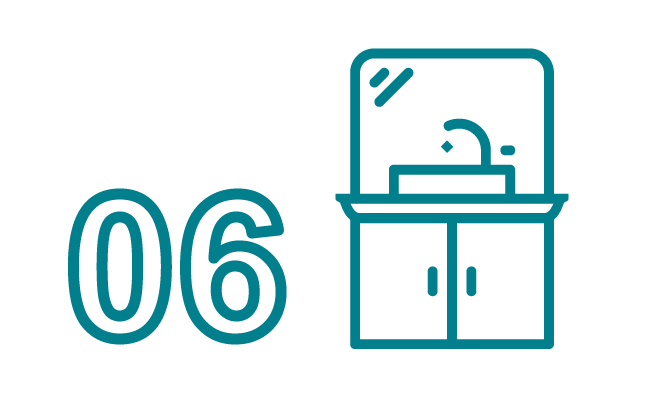 Pay close attention to restroom and pantry facilities
Shared facilities and amenities warrant special attention. Restrooms are critical to the user experience of spaces, and pantries offer refreshments and socialization. Most occupants of the building will use one or both of these spaces every day. They include plumbing fixtures and, in the case of pantries, food handling. It is likely necessary to make changes to usage, maintenance, and equipment. If more than one of a space is available in the building, consider assigning usage. This limits potential exposure by decreasing the number of people who are sharing spaces and surfaces.
Restroom facilities that were merely adequate pre-COVID may now actually seem problematic to users. Employees may not bring this up, so proactively address cleanliness and comfort, communicating changes to users.
Experts at Bala recommend considering:
Short-term:
Adding spray disinfectant units and lids with UVC or Far-UVC lamps to toilets.
At a minimum, adding lids to toilets that do not already have them to minimize contaminant dispersion.
Long-term:
Installing new toilets (ideally hands-free) with built-in sanitization mechanisms.
Installing UVC lamps or Far-UVC systems to aid in stall sanitization.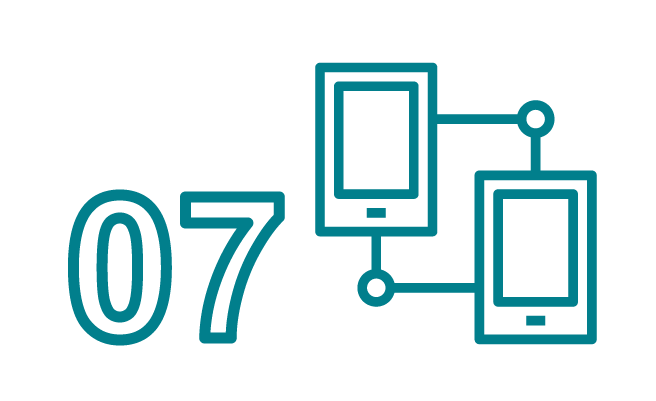 Lean on building technology for UX and wellness
Improvements to the user experience of spaces, many of which we have long advocated, have become even more important now. Technology investments can make a building perform better for people while also improving public health. Touchless surfaces make a significant difference in both perceived and real cleanliness. For example, destination elevators already require little user interaction; touchless app-controlled elevators are likely to become desirable. Smart lighting reduces contact with shared surfaces, and it can also be customized to each user's preferences using a smart building platform like Comfy.
Occupancy sensors can support multiple components of a return-to-office program. For example, they can enable maintenance staff to see which spaces are being used—and need to be cleaned—and which spaces have not been occupied since the previous cleaning. The data they collect can also guide the spatial strategies of the organization going forward.
Consider any improvements that might improve the user experience, including touchless services where appropriate. Eliminate physical mail within the building to reduce close contact between occupants. Encourage employees to order food online from a service like Seamless—and consider subsidizing it—to help with social distancing while also showing appreciation to your people.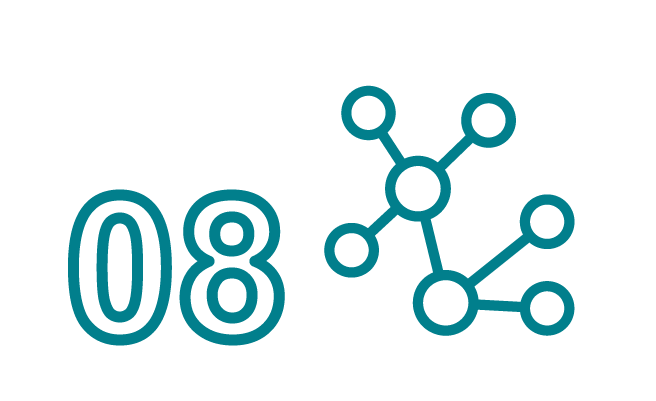 Prepare for contact-tracing strategies
All workplace strategies should be informed by social data. Hopefully, you are already engaging frequently with each employee to learn about and improve upon their workplace experience before they come back to the physical office. In addition to providing valuable social data that will make the return to the office more successful—such as who should be at work at the same time and how they will be seated—this engagement also lays critical groundwork for any contact-tracing efforts that may become necessary if an employee becomes ill.
Social data can be paired with information from building systems to map employee interactions. Building security systems already offer records of the comings and goings of employees and visitors. Room booking apps and occupancy sensors can provide data on who has shared space. Colleagues who may have been exposed can then be alerted and either seek treatment or take mitigation actions. Your landlord conversations should ensure that inter-tenant communications cover any necessary notifications and disclosures, and that all building entries are digitally recorded for ease of tracking.
For maximum effectiveness, this should be paired with protocols aiming to confirm wellness, such as front-door health screenings. Screening systems that aim to identify possible COVID patients—even through automated monitoring—are becoming available. It is important to note that any kind of tracking is a sensitive issue, both legally and culturally. Leading technology companies are attempting to find an acceptable compromise between the need for rapid contact tracing and the privacy expectations of people who live in free societies. Some occupants may not be comfortable with being tracked in these ways, even if it is ostensibly for their benefit.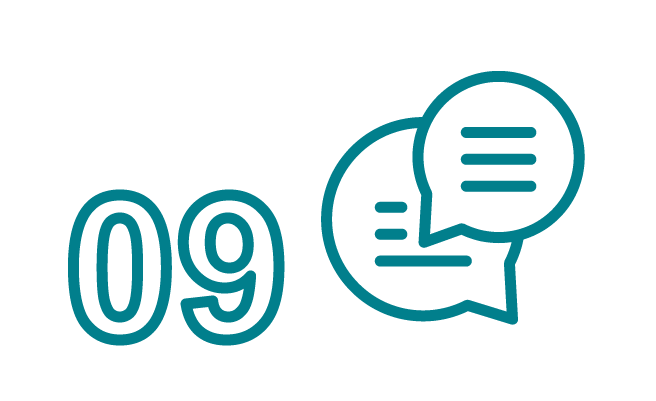 Build trust through transparency
The primary factor in employee engagement is the sense that one's company cares for them. There is no time like the present to demonstrate care, even in the unfortunate situations that require lower work hours, reduced employment, or pay cuts. Do not wait for employees to speak up—be proactive and engage in a people-first approach to change leadership. Share plans that are still under development whenever possible. Identify communication advocates at every level of the organization and empower them to help others through difficult transitions. Whatever the strategy, strive to engage early and over-communicate, especially with regards to the expectations of people and what the organization can do for them.
While great communication is an excellent start, truly demonstrating care means investing in the wellbeing of your people. These are not normal circumstances, and many employees are facing new stressors both at home and at work. Wellness programming, such as sponsored subscriptions to yoga, meditation or coaching should be considered. Raise awareness of what is already available; most large employers offer employee programs that can assist with personal and wellness issues, but those programs are woefully underutilized. As for the building itself, consider adding elements of nature or biophilic design, which can help people to feel calmer and more connected.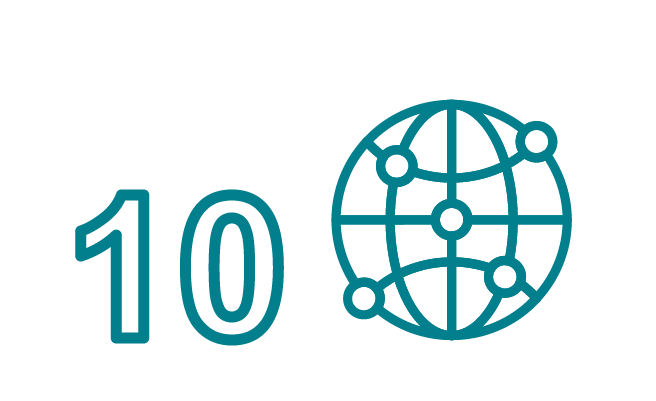 Leverage long-term teleworking
Use this opportunity to evolve your workplace strategy. Those who return to the office will likely do so with new perspectives on workplace and how to be effective within a distributed organization. A significant proportion of employees will probably be working remotely. Ensure that those who are not present always receive the same level of information and engagement as those who are. Both employees and managers may need training to perform well under the new models. New measures may need to be taken to ensure accountability and support the organization's culture. Commit to thoughtful, ongoing evaluation of the company's distributed work practices.
The good news is that investments in telework capacity are likely to be helpful in any future workplace scenario. The improvements in communication, management, and technology needed to make telework successful are beneficial to everyone at the company, whether they work remotely or not. These same improvements also make it easier to operate in a distributed fashion whenever desired, including by hiring talent wherever they may be (or by holding on to stars who wish to move somewhere else). A company that regularly practices remote work is also in a better position to take advantage of the flexibility offered by coworking spaces.
During this stressful time, understanding the impact of the workplace on people is even more important than before. In this changing context, we will continue to share resources, strategies and information to guide return-to-work decisions. Both design and policy will affect how people handle the return to the physical workplace. While not in the headlines most days, the experiences people have at work—and our success in supporting their long-term wellness and performance—have profound impacts on their lives. The decisions we make now will affect our collective ability to recover from the crisis while preserving wellbeing. It is incumbent upon us to make the impact of the workplace a positive one.
This article originally appeared on Work Design Magazine