By Jonah Bleckner - 25th July, 2017
Because of network technology advancements, the space requirements to house and manage Verizon's network equipment has shrunk significantly. This technological shift left Verizon with large pockets of unused space throughout its legacy owned asset. In response to these changes, the Verizon Global Real Estate team is now pursuing a strategy to repurpose these underutilized spaces to create coworking communities globally. Since launching the coworking initiative in the Fall of 2015, Verizon has opened coworking sites in London, New York, Cambridge and Washington DC. To develop their overall coworking strategy over the past two years, Verizon engaged PLASTARC, a workplace-focused design strategy firm that advises organizations about opportunities to use space design, technology, and people policies as tool to meet organizational objectives.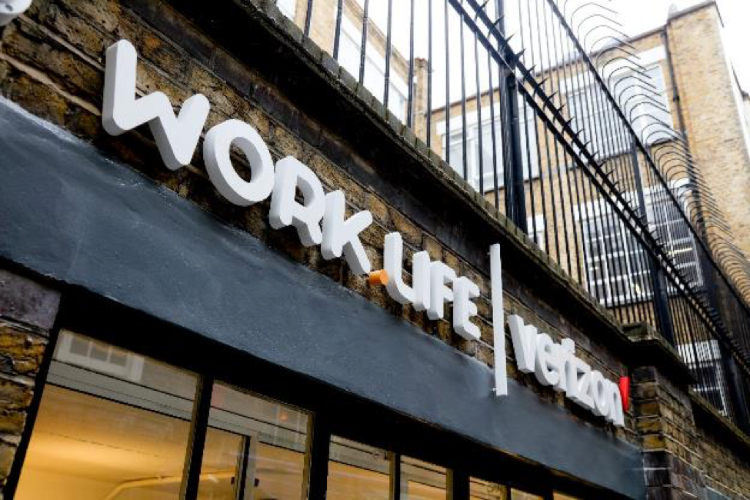 WORK.LIFE/Verizon Clerkenwell Photo courtesy WORK.LIFE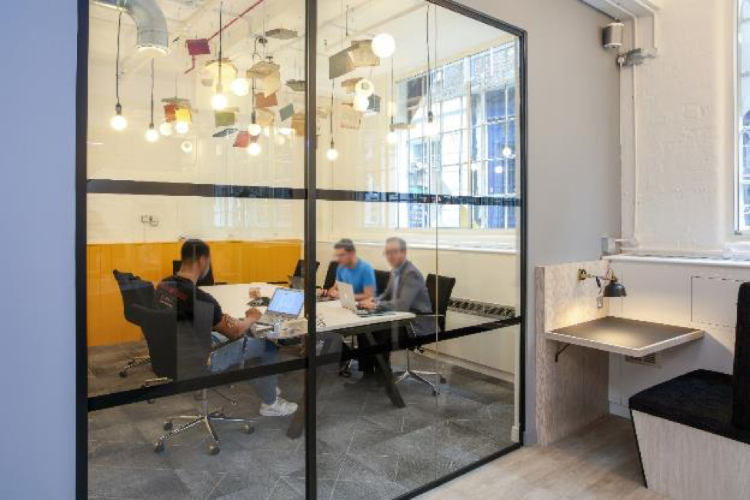 WORK.LIFE/Verizon Clerkenwell designed by Modus Photo courtesy WORK.LIFE

July 27th was the opening night of Verizon's Innovation Hub in Cambridge, called Alley powered by Verizon. Formerly a facility that stored telecommunications and network equipment a couple of blocks from Harvard campus, the space is now an airy and well-lit space for entrepreneurs, developers, thought leaders and more. The 10,000 SF space was designed by Gensler with styling and graphics by Composite, Co. local artist Pat Falco designed Murals and graphics. Whereas the facility used to connect people through copper wire networks, this new space represents how Verizon is now connecting people through community programming and thoughtful spatial design. The opening night event on July 27th culminated in a pitch night that featured five startups competing for membership spots and access to Verizon's Innovation Hub in Cambridge. These competitors were:
Founders from these five start-ups presented to an audience of over 60 people, and a panel that included Andrew Rollins, a Partner at Sigma Prime Venture, Tim Gorman, Associate Director of Technology at the Verizon Innovation Program and Reid Christian, Early Stage Enterprise Investor at Charles River Ventures. After the presentations and some post-pitch drinks, the judges announced the pitch night winner: SkilRoute. Their online learning platform differentiates itself from other competitors in the eLearning space by giving users the autonomy to engage in lessons from multiple point-of-views. In other words, you are instilled with the freedom to decide how you learn best.
Since the Cambridge Soft Launch, our team also attended the pre-launch event in DC for Alley powered by Verizon. The event featured a panel of policymakers and entrepreneurs to reflect on the future of smart city initiatives.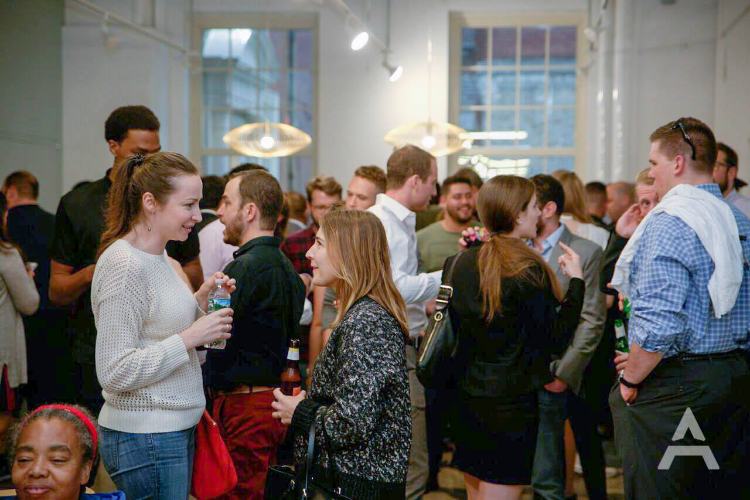 Alley Powered by Verizon Soft Launch Cambridge
Photo by Alley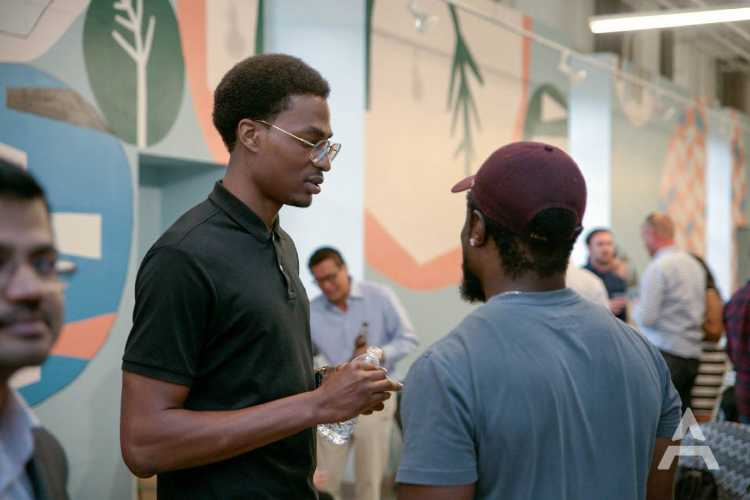 Alley Powered by Verizon Soft Launch Cambridge
Photo by Alley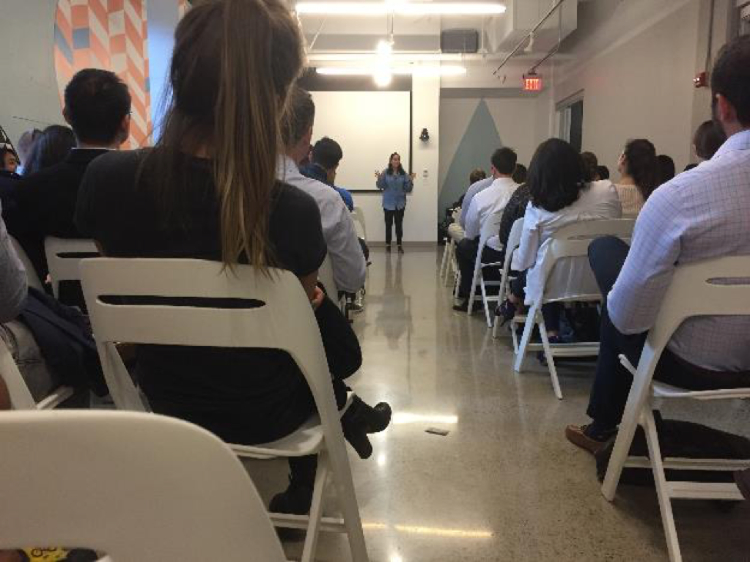 Alley Powered by Verizon – Soft Launch Event Cambridge
Photo by PLASTARC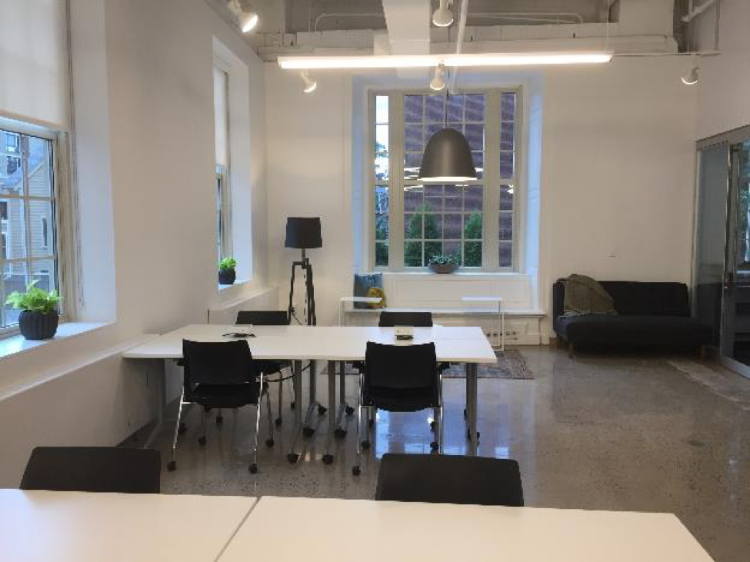 Alley Powered by Verizon – Cambridge – Shared Workspace
Photo by PLASTARC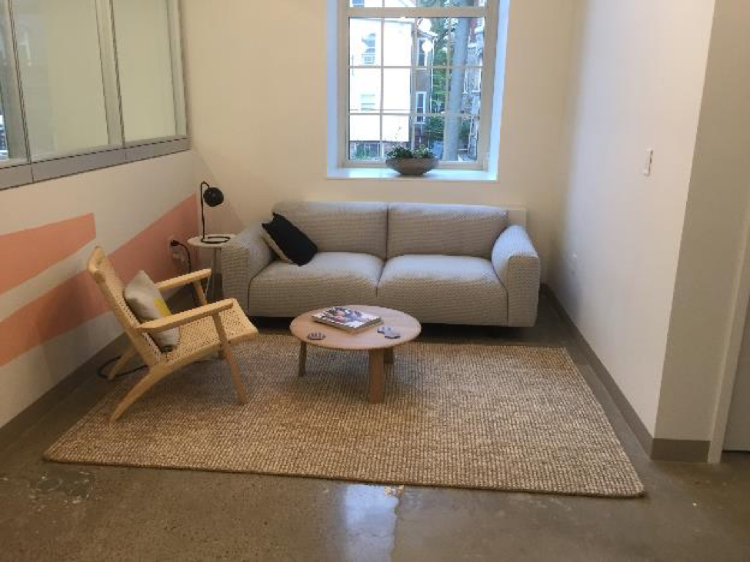 Alley Powered by Verizon- Cambridge, Casual Meeting Space
Photo by PLASTARC